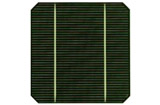 Cells for Solar Cells
We are producing the world's top class cells with excellent production processes and high yield rates made possible by continuous innovations. Cells produced by automated systems are available as products made with mono-crystals and poly-crystals and are also available as 2BB and 3BB types.
Department in Charge: Development Department
---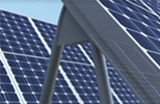 Solar Cell Panels
These modules have track records, including numerous international certifications. Highly efficient solar cells that offer stable and high energy outputs, as well as modules created with cutting edge manufacturing technologies and reliability that have long-term life spans are ideal selections that provide high efficiency and cost effectiveness.
Department in Charge: Development Department
---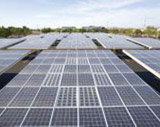 Solar Module Encapsulates
Solar module sealing materials
Back sheets for solar modules
Department in Charge: Machinery Department
---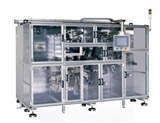 Wind-up Machines for Lithium Batteries
We thoroughly pursued high precision wind-up and foreign matter counter-measures and miniaturized skew correction units and achieved high precision wind-up by positioning a skew correction unit immediately in front of the wind-up component. Foreign matter counter-measures that are particular even down to individual small components.
Department in Charge: Development Department
---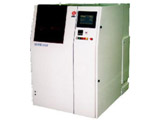 High precision brush polisher
Segment brush units with longer lengths as well as the adjustment functions for cut depth and trim length of brushes were adopted to deliver precision edge finishers with significantly improved stability and consistent finishes.
Department in Charge: Development Department
---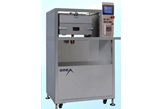 Lithium Ion Battery Leak Inspection Equipment
Leaks of electrolytes coming out of micro-pores and cracks in lithium ion batteries are reliably detected and leakage inspections that had been performed visually in the past are now possible to be done digitally. Detections are possible for leaks the size of a pinhole measuring 5 μm in diameter. Inspections can be performed on small consumer models to larger car mounted batteries.
Department in Charge: Development Department
---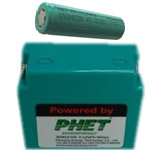 Phosphate Lithium Ion Batteries
Three types of lithium ion batteries are available. These are classified as lithium-cobalt oxide, lithium manganese oxide and lithium iron phosphate (iron phosphate lithium ion). Iron phosphate lithium ion batteries have inferior energy density but offer high safety and as such, they are used mainstream in nations around the world.
Department in Charge: Development Department
---