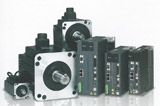 Motor Drivers
There are different types of motion related products and we are providing various types of solutions. In particular, we offer inverters, servo motors, linear motors, direct drive motors, as well as motion control cards and the like.
---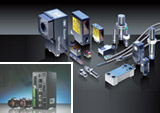 Sensors and Measurements
We are a distributor for Baumer (Switzerland) and Micro Detectors (Italy) and handle products that are associated with various sensors and switches, as well as vision systems.
---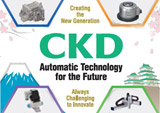 CKD Equipment Products
An abundant number of high performance CKD products, which are created by automation technologies, are available. We are ready to offer solutions for automation needs relating to precision system components, fluid control components and various mechanical systems.
---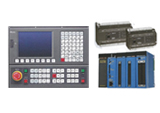 Industrial Controllers
Besides PLC, CNC and temperature controller, we are able to propose excellent control together with motion solutions for applications in robots, injection machine and the like.
---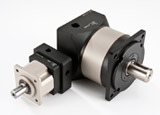 Movable Components
We offer our guidance to our customers who have various requirements relating to gear heads, ball screws, couplings and other movable components.
---
Principal Sales Contacts
ANDERSON INDUSTRIAL CORP.
BIONIME CORPORATION
CHMER EDM (Ching Hung Machinery & Electric Industrial Co., Ltd.)
LNS Asia – Taiwan branch / LNS Taiwan
SEYI (SHIEH YIH MACHINERY INDUSTRY CO., LTD.)
TONGTAI MACHINE & TOOL CO., LTD.
TSMC (Taiwan Semiconductor Manufacturing Company Limited)
Victor Taichung Machinery Work Co.,Ltd.
WAH HONG INDUSTRIAL CORP.
YCM (YEONG CHIN MACHINERY INDUSTRIES CO., LTD.)
etc.