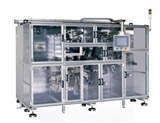 Windup Machines for Lithium Batteries
We thoroughly pursued high precision windup and foreign matter countermeasures and miniaturized skew correction units and achieved high precision windup by positioning a skew correction unit immediately in front of the windup component. Foreign matter countermeasures that are particular even down to individual small components.
*Imported goods from Japan
---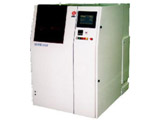 High precision brush polisher
Segment brush units with longer lengths as well as the adjustment functions for cut depth and trim length of brushes were adopted to deliver precision edge finishers with significantly improved stability and consistent finishes.
*Imported goods from Japan
---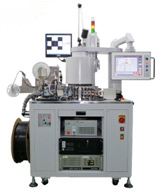 General Purpose Handlers
The adoption of the DD motor (Θ) and the linear motor (Z) made minituarization possible. This is a highly versatile handler that features processing performance of 30,000 UPH and capable of handling a broad range of items, from a microchip of 1010 to power semiconductors of 7 x 7 mm. Each work station has been modularized for easier additions and changes after they are installed. Features that can be accommodated include CCD cameras for external inspection, bar code readers, taping functions and the like. We can also offer ultra high-speed tester that can be fitted on this handler for sale. We have track records with major semiconductor manufacturers from Japan and have record of many installations overseas, including Southeast Asia.
*Made in Taiwan, exported primarily to Japan
---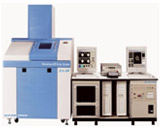 X-ray Inspection Equipment
This is a cutting edge X-ray CT system that incorporates a diverse range of functions, including the eucentric function (focus center rotation) that was put into practical implementation for the first time in the world, as well as three-dimensional diagonal CT (Noix) and the like. High magnifications of up to geometrical magnifications of over 1,000 is achieved with XVA-160α and XVA-160, which enables nano-level analyses of various samples.
*Imported goods from Japan
---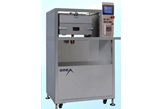 Lithium Ion Battery Leak Inspection Equipment
Leaks of electrolytes coming out of micropores and cracks of lithium ion batteries are reliably detected and leakage inspections that had in the past been performed visually are now possible to digitize leakage inspections. Detections are possible for leaks even from a pinhole measuring 5 μm in diameter. Inspections can be performed on small consumer models to larger car mounted batteries.
*Imported goods from Japan
---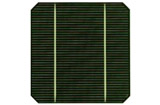 Cells for Solar Cells
We are producing world's top class cells with excellent production processes and high yield rates made possible by continuous innvoations. Cells produced by automated systems area available as products made with monocrystals and polycrystals and are also available as 2BB and 3BB types.
*Made in Taiwan, exported primarily to Japan
---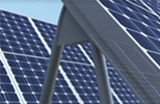 Solar Cell Panels
These modules have track records, including numerous international certifications. Highly efficient solar cells that offer stable and high energy output, as well as modules created with the cutting edge manufacturing technologies and reliability that spans over long terms are ideal selections that provide high efficiency and cost effectiveness.
*Made in Taiwan, exported primarily to Japan
---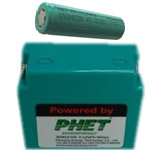 Phosphate Lithium Ion Batteries
Three types of lithium ion batteries are available. These are classified as lithium-cobalt oxide, lithium manganese oxide and lithium iron phosphate (iron phosphate lithium ion). Iron phosphate lithium ion batteries have inferior energy density but offer high safety and as such, they are the mainstream in nations around the world.
*Made in Taiwan, exported primarily to Japan
---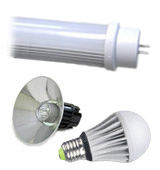 LED Lighting Equipment
LEDs with high luminous efficiency are becoming focus of attention as the international situation demands global environmental protection and energy conservation as essential requirements. A rapid transition from incandescent lamps, fluorescent lamps and mercury lamps to LED lights, which had not been drawing much attention in the past, is now progressing rapidly. We offer numerous types of LED lighting equipment. We provide LED fluorescent lamps, flood lights, street lights, ceiling lights, down lights, flexible lights, as well as LED lighting for plant factories, which are expected to undergo growth in the future.
*Made in Taiwan, exported primarily to Japan
---
Electronic Accessory for Printed Circuit Boards
We are making our contributions to the industry through the design, manufacture and sale of our original products, including various terminals for printed circuit boards, shield sheets, various electronic components and the like.
*Imported goods from Japan
---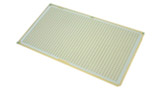 Electronic Materials for White Substrates on LED Lighting
The degree of discoloration and deterioration due to heat and ultraviolet rays has become extremely low with white substrates for LED lighting. These products are suitable for fields wherein long-term reliability is required, such as display lighting.
*Imported goods from Japan
---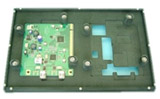 Electronic Materials for Solder Flow Pallets
Highly heat resistant glass cloth substrate epoxy resin laminate boards specially developed as a material for solder flow pallets. These products are available in the "highly heat resistant" and "highly workable" types.
*Imported goods from Japan
---
---
Principal Sales Contacts
EVERLIGHT ELECTRONICS CO., LTD.
E-ONE MOLI ENERGY CORP.
EPISTAR Corporation
Foxconn Electronics Inc.
Global Brands Manufacture Ltd
Pihsiang Energy Technology Co., Ltd.
Radiant Opto-Electronics Corporation
Sino-America Silicon Products Inc.
Taiwan Semiconductor Manufacturing Company Limited
TATUNG FINE CHEMICALS CO.
etc.