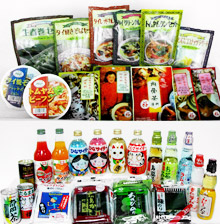 Processed Foods
Seasonings, Processed agricultural products, dairy products, retort food products, sweets, desserts and other food products intended for retailers and restaurants.
---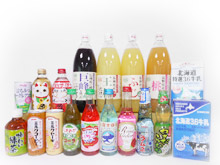 Beverages
100% juices, mineral water, Lactic acid drinks, teas, carbonated drinks and other beverages.
---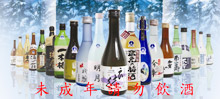 Alcoholic Beverages
Locally brewed sake carefully selected from all over Japan, as well as distilled spirits, awamori millets, liquenrs, wines, as well as drinking vessels.
---

Health Foods
Food products and beverages that cater to the health food field, for which the demand is becoming increasingly high in Taiwan as well.
---
Principal Sales Contacts
Breeze Center
Carrefour Market
City Super
Costco Wholesale
DOLLARS Outlet Mall
Hanshin Department Store Co., Ltd.
Jasons Market Place
Matsusei Supermarket
Pacific SOGO Co., Ltd.
President Chain Store Corporation.(7net)
Shin Kong Mitsukoshi Department Store Co., Ltd.
etc.